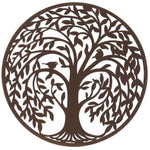 Home and garden decorative additions can help you to create a gorgeous eye-catching home and thanks to internet home décor retailers, your house can be beautifully furnished with the minimum amount of time and effort on your part. Each piece of furniture and decor in the home design online collection has a purpose or function and the potential to turn any type or size of house into a beautiful luxurious home is limitless. Whether you want to add aesthetics to your house with soft furnishings such as cushions, curtains and blinds, or provide brightness or ambience with lamps and lights, the internet is full of useful ideas and suggestions to help you achieve the perfect look and create that unique individual style for your home and garden.
Why invest in accessories to enhance your home design?
Although home accessory decisions are usually made towards the end of the interior design and decorating process, the finishing touches can really make a difference and allow your home to stand out from the rest. Decorative pieces not only aid to demonstrate your personality and preferences but by adding photographs and artwork in a variety of striking frames you can tell a story and add interest and charm to your home easily and cheaply. Beautiful and functional home accessories help you to bring everything together in a refreshing way and to create a look that will be the envy of your friends and family.
Given all the factors to consider, selecting the perfect accessories is not always easy. To establish harmony and balance think about the overall look and feel that you'd like to create, bearing in mind the colour, size, theme, presentation, as well as your spending limit.  Try experimenting with various textures and colours, but aim not to overcrowd and clutter, which can make your living space appear much smaller and muddled.
Choosing home décor items to create a beautiful look
Every home, whatever style or size needs decorative items in a variety of sizes, materials and designs to enhance the living space. Taking the time to research online not only helps you to find the most competitive prices but also provides an abundance of ideas for every individual taste and budget. From wall art, tableware or soft furnishing accessories there is no shortage of ideas to be found online.
Home Garden Decor: Improve both your outdoor and indoor space by some garden-inspired home décor accessories.  Tatty Goose's home garden decor selection offers pots and planters, faux plants and flowers, indoor plant pots, outdoor planters and tubs, garden art wall plaques, and much much more.
Kitchen Decor: Practical and stylish tableware is an important consideration both for formal table settings and more relaxed occasions. We offer a range of stylish tableware including glasses, plates, bowls, coasters, chopping boards, wine coolers, ice buckets, cutlery sets and other items suitable for both informal family dining occasions or a more formal dinner party setting.
Living Room Decor: The internet offers a fantastic selection of frames from large frames to house beautiful pieces of art, through to single photo frames for that special memory and larger family frames to remember those happy times together. Bedroom Decor:  There's no right or wrong way to decorate your bedroom, it really is down to personal taste.  But, when it comes to textures and colours we tend to think soothing and calm, rather than bright and bold. Faux fur pillows and throws and chunky knits in neutral tones are great starting points to create a soothing element and a welcoming feel.
Bathroom Decor: Totally relax with beautiful bathroom décor accessories that provide a serene atmosphere.  Transform your bathroom into a stylish, comfortable sanctuary by adding tranquil scented candles and other gorgeous bathroom accessories.  Add exquisite mirrors, bath mats, and shower curtains in a variety of colours and designs to make your bathroom the perfect place to retreat to at the end of a long day.
Wall Decor: Wall decor and home furnishings really influence the atmosphere and feel of your room overall.  Your home is a true representation of who you are; it says a lot about your way of life, your preferences, and your character. It is important to choose eye-catching wall art and furniture that gives your home flare and personality.
Make the most of your home and garden's visual space by filling your walls with a range of decorative wall plaques, garden wall art and outdoor and indoor mirrors. We have a wide range of wall decor options available in an abundance of styles and designs.
Wall clocks not only provide a function but also help to bring the scheme of a room together.  By choosing clocks with materials that blend in with the colour and concept of your room you can create interest to the overall scheme and décor.
Cushions and throws: Add luxurious cushions in a variety of hues, patterns, and textures to your living room furniture. Your sofa can take on a new lease of life with the addition of a scattering of soft, comfy cushions. Choose from a variety of beautiful floral, geometric, and abstract patterns to bring light and colour to your room.
Tableware: A perfect choice of table accessories can transform your dining table into a work of art. Mealtimes can be made even more enjoyable with a beautifully set table with perfectly co-ordinated table linen and placemats. For the dining table, think about warm inviting tones of red, blue, brown, and green.
Decorate your property in a style that matches your personality
Minimimalistic doesn't mean boring! Filling the space with a few coveted pieces that speak for themselves can bring personality and intrigue to any room. Every area in the house, from the living room to the bedroom, can appear beautiful and interesting with the imaginative use of room decoration products. There is always the perfect home décor item that can blend in wonderfully with any interior design whether it be minimalist, ornate, classic, industrial, or contemporary. To develop your own unique design, think about combining and matching various décor concepts and items to create an interesting eclectic look and don't be afraid to add side tables, accent chairs, poofs and standard lamps to empty places in your home for an extra touch of homeliness.