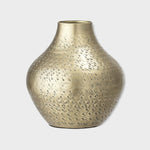 One of the rooms in the house that is used the most is the living room, so it needs to not only look great but also function well and be comfortable. From a design perspective, accomplishing this look can undoubtedly be challenging, therefore we've compiled the top living room examples to inspire you and speed up the process. Below are options for living rooms in every possible design, from chic, polished spaces to warm, rustic settings. For 11 stylish designer living room ideas, advice, and buying suggestions for spaces of any size, keep reading….
11 ideas for living room design
Regardless of whether your style is classic or modern, informal or formal, daring or modest, your living room should be a place where you can unwind, let down your guard, and spend quality time with friends, family, or simply by yourself. It takes talent to decorate a room so that it meets your needs and looks great. So, before you begin renovating your living environment, arm yourself with some professional guidance. Here are some of the best choices.
Blending dark and light
A white and bright living room can feel overly clean and impersonal. When it's fully dark, it can look like a cave. But mixing light and dark colours yields a dynamic look with depth and balance. Having at least a small bit of white and a little bit of black in space is beneficial to its design.
Try contrasting your neutrals
As well as black and white, a living room can be made to feel rich and inviting by using a variety of contrasting neutrals. This picture highlights the many undertones and finishes of the white walls, caramel leather, brass hardware, grey sofa, and blue-grey cabinets. This gives the palette a rich appearance, even without the addition of any significant elements like colour, pattern, or texture.
Select the ideal sofa
The sofa typically shows up in the top results of searches for living room ideas. The couch, which is most likely the largest piece of furniture in your living room, will dictate how the other furniture is placed, so it makes sense to spend time finding the perfect upholstery.
Look for a sofa that will act as the focal point of your room. Don't forget to think about the potential uses for your living room. If you plan to spend a lot of time watching television in this room, a sectional sofa is preferable to a loveseat.
The material of the sofa will also be more important given lifestyle elements like pets and children. Avoid packing the space too tightly when choosing an accent piece, a large sofa, or experimenting with different seating configurations. Although you want your seating area to be comfortable, you also want to make sure that there is enough room for people to walk, without continuously tripping over the edges of the sofa or coffee table.
Incorporate a beautiful ceramic vase
In the living area, where you will spend most of your time, surround yourself with decorative elements that reflect your personality. Whether they are small or floor-length, Bloomingville Decorative Ceramic Vases are unquestionably among the most elegant home accents. Vases are a quick and easy piece of home décor that could innately liven up your space. Positive energy fills the atmosphere when flowers or plants are placed in ceramic vases.  Whether you fill your vase with a seasonal bouquet of fresh flowers or something more rustic like pampas grasses, natural faux plants or giant fabric flowers, it provides the perfect ambiance.
You can make any setting more cheerful with these beautiful vase decoration ideas from internet retailers like Tatty Goose, from a simple home accessory to a decoration for a grand celebration.
Play with texture
Because we feel things more than we see them, the texture is easy to overlook when planning a living area. However, in order to create a warm ambiance in a living space, silky textures that are attractive to the touch and coarser textures that offer contrast are essential. Mixing a vary of textures, such as leather, cotton, wool, metal, stone and glass, as well as living plants and flowers adds warmth and interest. Cushions are a great place to start, especially if you are decorating a living room on a small budget. Look at different accents and furnishings and, if you want to add more materials to the palette, try this in little amounts to see how this this helps to achieve a striking look.
Make use of wood
We can't discuss texture without mentioning wood.  Wood is one of the best materials for creating a cosy atmosphere in a home living environment.  Wood may be incorporated in a variety of ways, all of which will make a space feel cosier and inviting. Picture frames, turned sofa legs, side tables, portable stools, wall panelling, and carved artwork are just a few of the numerous options.
Add a pop of colour
Even a small splash of colour can go a long way towards giving a living room a striking, vibrant look and creating a welcoming atmosphere. A welcoming environment can equally be achieved without using vibrant colours but instead concentrating on mixing a variety of co-ordinating natural or pastel tones to add warmth and interest to any style of living space. 
Blues and greys perfectly contrast warm elements like leather and wood, while still being neutral enough to work with almost any future accent colours.
The addition of a patterned rug
The addition of a patterned and textured rug or runner to your living space adds a touch of vibrancy, as well having the advantage of hiding stains or other damage! Consider adding a rug, even if your seating area already has carpeting. The first time you roll it up to take it to the cleaners after a sizable spill, you'll be glad you made that purchase!
Pick portable tables and stools
Portable tables, stools, ottomans, and even side chairs can greatly improve the comfort of a living area. With so many alternatives available every day, you and your family have lots of places to put your feet up, put a drink down, or seat friends and family.
Use a few smaller pieces, like the cushioned footstools seen here, to enable the repositioning of objects closer to and farther away from the main seating area, as required.
Bring in some green
Living rooms are great places to show off your green thumb because they tend to have lots of natural light. Plants not only offer depth and colour, but they also have numerous health benefits for example reducing stress and helping to purify the air. For those who lack that green-fingered touch don't panic!  Modern fake foliage and flowers can provide your living space the same attractive appeal without any maintenance, other than the occasional dusting.
Follow your heart when decorating your living room
 As evidenced by this tepee-inspired tent, a unique gallery wall, mix-and-match throw pillows, and open storage baskets, a living room is a great area to enjoy deliberate chaos.
In contrast to aiming for perfect order, which will make everything out of place stand out like a sore thumb, adopting a little controlled disorder will ensure that the occasional toy that is dropped or blanket that is draped will look right at home. Decorating a living room is labour-intensive, but the process is rewarding. Every time you encounter difficulty, keep the aforementioned in mind!